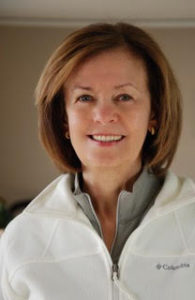 Patricia has been surrounded by children and picture books her entire life. Her writing career has paralleled her teaching career. As a teacher, Patricia spent lots of time with preschoolers, kindergarteners, second graders, and fourth graders. And, they all enjoyed picture books! While encouraging children to write, she realized that she wanted to develop her own talent in this craft. Her writing has focused on picture book stories that are brought alive by a merger of words and illustrations. Patricia writes in pictures, as her imagination sees her story magically transformed through the talent of a gifted artist. She writes a lot about Rosa Bean and Nancy Ann.
Patricia is the proud mother of two children and five grandchildren. Her grandchildren enjoy sharing their favorite books, and they love to listen to Grandma's most recent stories. Patricia likes to watch the children's reactions, and when they want to hear a story again she knows it's a good story.
Patricia is a member of SCBWI. She attends local conferences where she and other picture book writers share ideas. Patricia is dedicated to her craft and participates in web conferences, as well as frequent visits with other authors. She  is always striving to be the best she can be in everything she does, and that includes writing picture books.
Patricia lives with her husband near the ocean in New Jersey. Her hobbies include playing golf and reading. However, her favorite moments are those spent with children and a good picture book!