For Parents and Children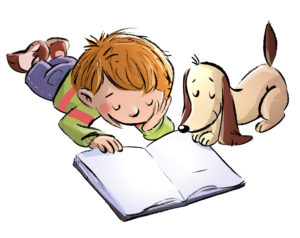 Patricia loves to read picture books, and here are some of her family's favorites:
HOOWAY FOR WODNEY WAT by Helen Lester. This book was shared by Patricia's grandson, Michael, when he was five-years-old. He told Patricia that she HAD to read this book. The main character's real name is Rodney, but he can't pronounce his R's.  Wodney, er Rodney, is always teased for the way he pronounces his words. One day a bully comes to school. Read this story to see how Rodney is able to save his classmates from the antics of this bully.
I AM A TIGER by Karl Newsom and Ross Collins was the most requested picture book on Patricia's recent family vacation. Her grandchildren range in age from 3 to 11, and they all asked for this book to be read again, and again, and again. She can still hear all of the giggles.
Adults and children will be thoroughly entertained by these delightful books.
**To see more book reviews you may also follow Patricia on Twitter @PatriciaAlcaro